Founded by Jim Hardisty and Chris Adam in 2001, Goplasticpallets.com is the UK's leading independent supplier of plastic pallets, plastic pallet boxes and plastic containers.
We are a team of experts who have over 160 years of experience within the logistics industry. Our knowledge and experience allow us to offer you an unrivaled service that matches your needs and requirements with the perfect pallet, box or container.
We are proud to be leading the way in helping to create responsible supply chains. In 2019, we pioneered the UK pallet industry's first plastic pallet recycling scheme, where we promise to take full responsibility and recycle all of the products that we supply.
We are accredited by the Environment Agency to export plastic back to our manufacturing partner in Belgium and recycle it responsibly to create new, sustainable pallets.
Our mission is to provide sustainable and environmentally conscious logistic solutions to create a circular economy.
Our range of plastic pallets, pallet boxes and containers
We stock the widest range of plastic pallets, pallet boxes, and small containers in the country.
160 different styles and sizes of plastic pallets
27 different styles and sizes of plastic pallet boxes
115 different types of small plastic containers and trays
Our strong relationships with leading European manufacturers mean we can bring the very best plastic pallets, pallet boxes, and small containers to the UK market. This ensures that we can offer you the greatest choice and the best solution for your specific application.
Our ability to find a plastic pallet, plastic pallet box or plastic container to suit your specification and then customise it if required, means we won't limit your choice.
We understand today's supply chain is both demanding and fast paced.
That's why we hold large product quantities on site and will deliver from stock, straight to you in three days or less.
Our approach to finding the perfect match for your logistics needs
Discussion to understand your application
We start by taking the time to understand your requirements to ensure that we match you with the right pallet, pallet box or container for the application.
Site visits
We want to get under the hood of your business, so we will visit you to get to know your processes and better understand how our products can help improve the way that you work.
Product demonstrations
By demonstrating how our products work we ensure that you can get the most from them. From clever doors for easy access on our pallet boxes to space saving nestable pallets, we ensure that our products become as a part of your business as your team.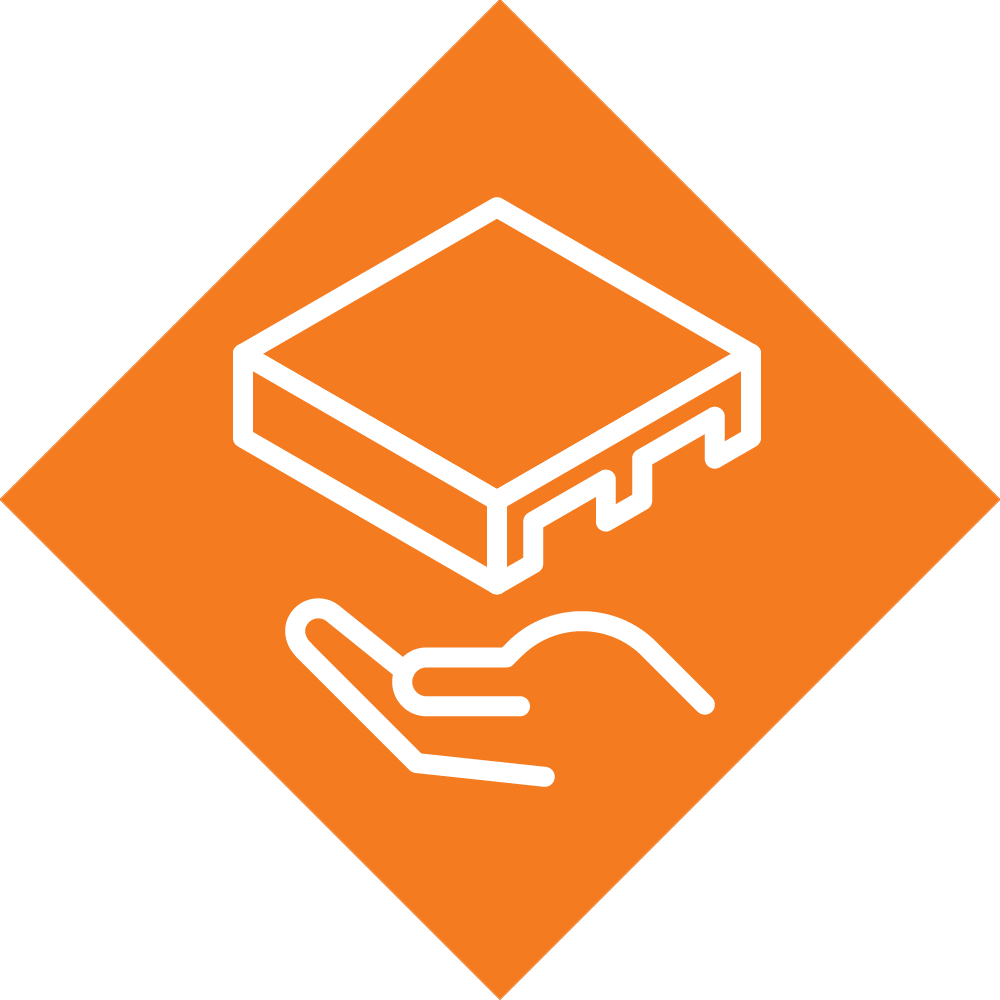 Product trials
We want to make sure that our products are the perfect fit for your business, streamlining processes and effortlessly improving day to day operations. That is why we take the time to trial our products with you.
Talk to us about your application
Whatever the industry, whatever the application, there is a plastic pallet, pallet box or container for your business.
We are committed to driving the circular economy and leaving a better world for future generations through sustainable operations and our responsible recycling scheme.
That's why we are The Responsible Plastic Pallet Company.