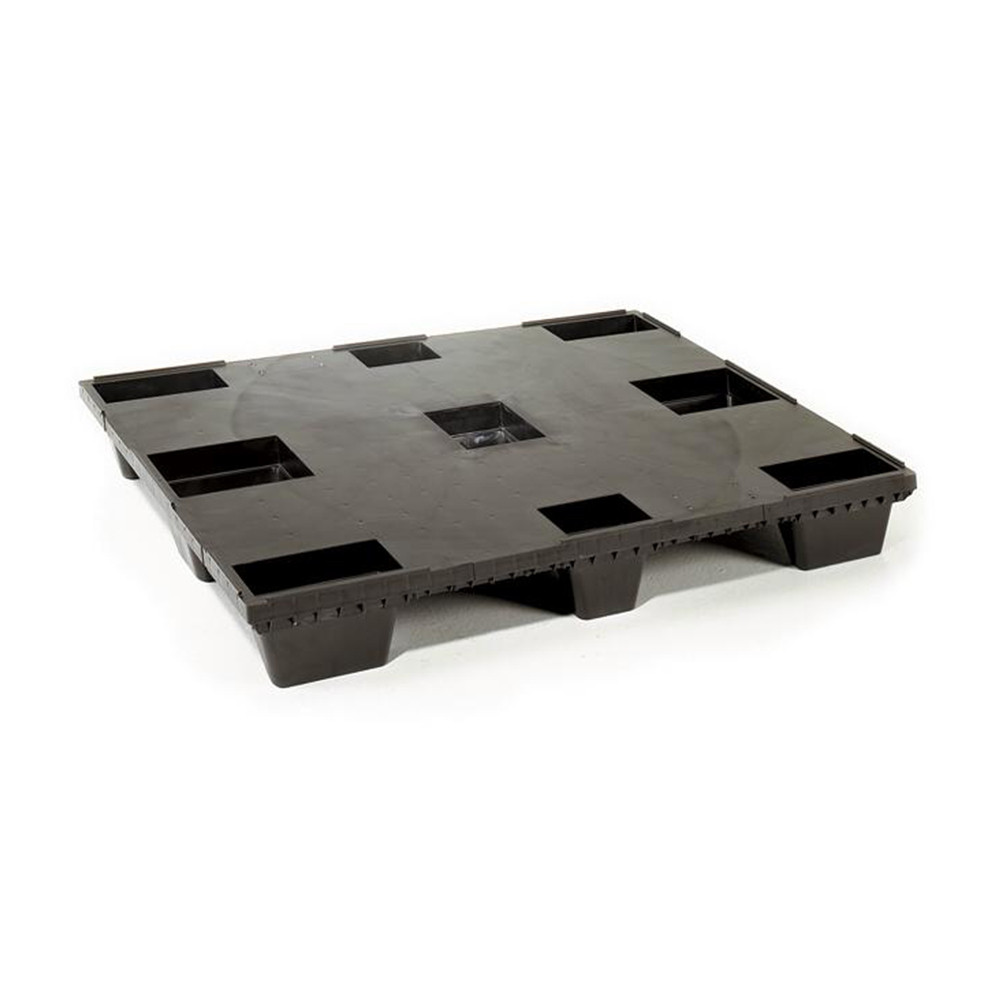 APB 1210 Export 9F
Plastic Pallet Size: 1200mm x 1000mm
£22.30 – £27.00 (ex. VAT)

Compare
APB 1210 Export 9F is available for purchase in increments of 24
A very strong, long life, nestable plastic pallet.
Smooth, closed deck pallet on nine feet
An economically sound pallet designed for export and multi-use
Excellent mechanical performance
Lightweight and recyclable
Made from 100% Recycled HDPE plastic.
There are 24 pallets in a half stack
There are 48 pallets in a full stack
For all orders over 5 stacks (240) please contact our expert team by calling us on +44 (0)1323 744057 emailing us [email protected] or using the online chat facility below.
Product Data Sheet
Material
100% Recycled HDPE
Available in Other Colours (subject to quantity)
No
Can be printed with your branding
No
Racking (kg)
Not Suitable
Number of Units in a Stack
48
Trailer/Truck Quantity
1,248
Available without Lips
No