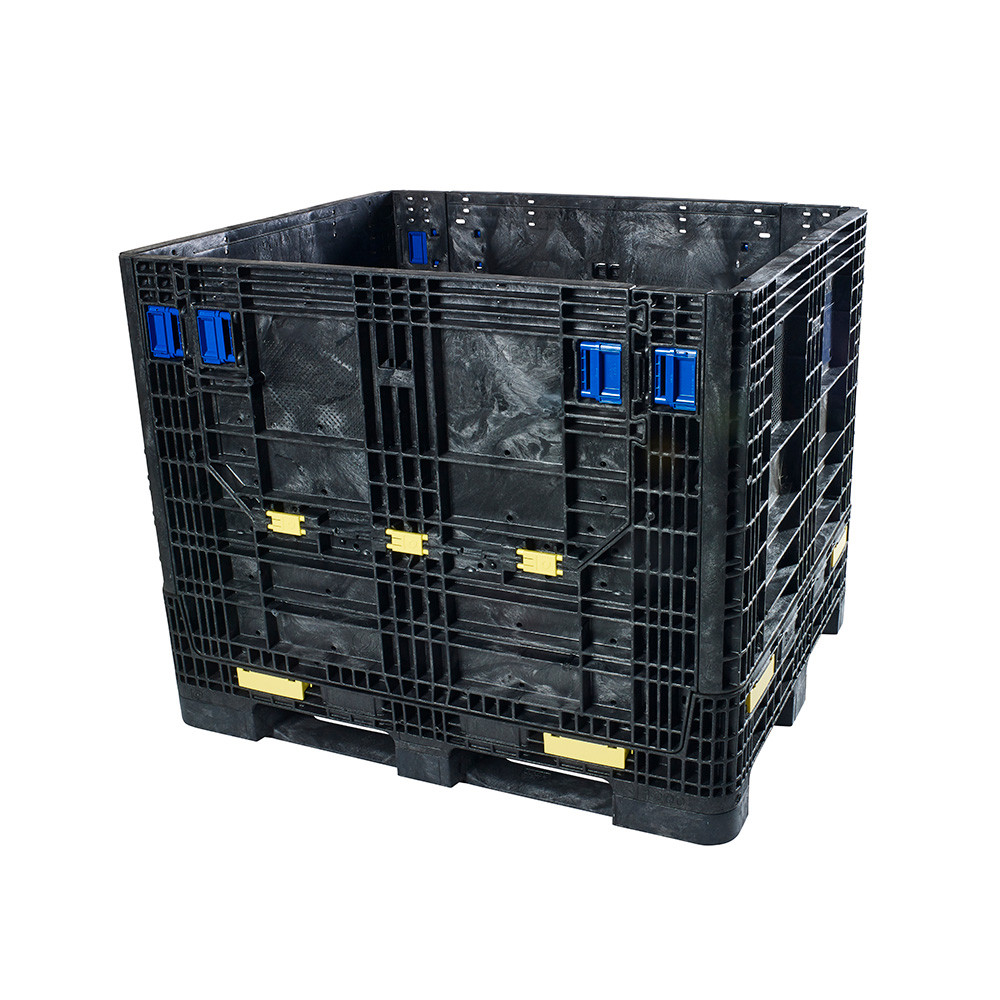 GoFLC 980
Plastic Pallet Box Size: 1200mm x 1000mm x 980mm
Compare
A super heavy duty FLC on three runners, with one door on each long side, and easily replaceable side panels.
Due to the special manufacturing process, the foldable plastic container is extremely durable and robust.
– Automotive industry standard 1200 x 1000 footprint
– Collapsible for optimised space utilisation in return transport
– Stackable 1 + 5 static / 1 + 2 dynamic
– Easy to clean, rust free
– Multiple access door configurations
– Easy handling and maintenance on site
NOTE: Access through the 1200mm side is 72mm high, so will not accept normal pallet trucks, but perfect for forklift trucks.
Product Data Sheet
Style
Collapsible Pallet Boxes
Available in Other Colours (subject to quantity)
No
Can be printed with your branding
Yes
External Dimensions (mm)
1200mm x 1000mm x 980mm
Internal Dimensions (mm)
1113mm x 913mm x 860mm
Trailer/Truck Quantity
208
Features
Solid Base/Walls with 2 doors