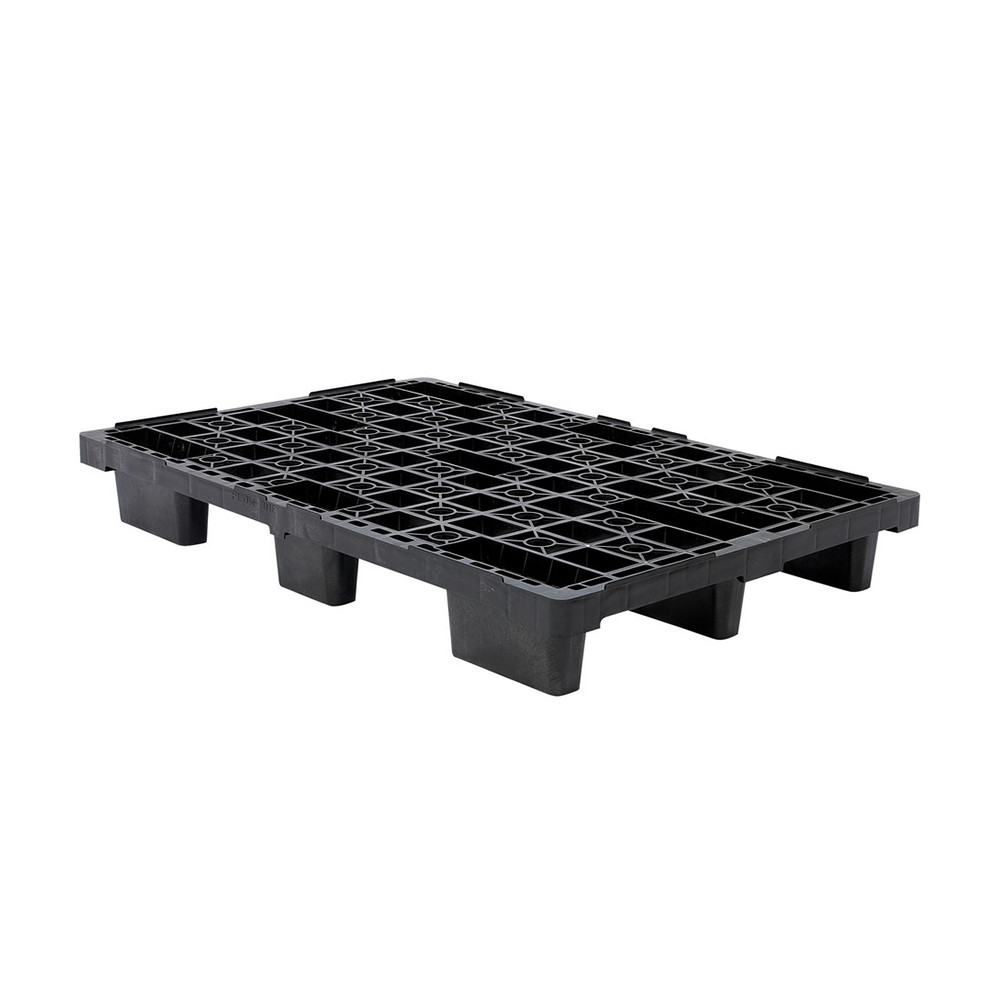 APB 1208 LSO 9F
Plastic Pallet Size: 1200mm x 800mm
£11.80 – £15.70 (ex. VAT)

Compare
APB 1208 LSO 9F is available for purchase in increments of 20
FREE SHIPPING TO MAINLAND UK
A lightweight, open deck, euro size, nestable plastic pallet with superb rigidity. This pallet is one of our most popular pallets within the range, particularly for export.
One of our most popular nestable plastic pallets
Open deck pallet on nine feet
Ideal for single-trip and export use
Made from 100% Recycled HDPE
Our Euro pallets are incredibly durable, potentially lasting 10 times longer than their wooden counterpart. All Euro plastic pallets are exempt from ISPM15 making them ideal for the import and export of goods throughout Europe. We stock a wide range of Euro Size pallets, ensuring that we can always find you the perfect pallet for your application.
There are 20 pallets in a half stack
There are 40 pallets in a full stack
For all orders over 5 stacks (200) please contact our expert team by calling us on +44 (0)1323 744057 emailing us sales@goplasticpallets.com or using the online chat facility below.
Product Data Sheet
Material
100% Recycled HDPE
Available in Other Colours (subject to quantity)
No
Can be printed with your branding
No
Number of Units in a Stack
40
Trailer/Truck Quantity
1320
Available without Lips
Yes