Leave the wood. Go Plastic!
Also in this section
You can save money when you Go plastic!
Single use plastic is bad for the environment and obviously has an impact on your finances with repeat buys, which is why Goplasticpallets.com is leading the way when it comes to creating sustainable, recycled plastic pallets and plastic boxes.
With the understandable concern about single use plastics it seems counter-intuitive to use plastic products, but our plastic pallets really are better for the environment as they are made from recycled plastic.
They are also a great way of making cost savings! Understand more about switching from wood to plastic pallets.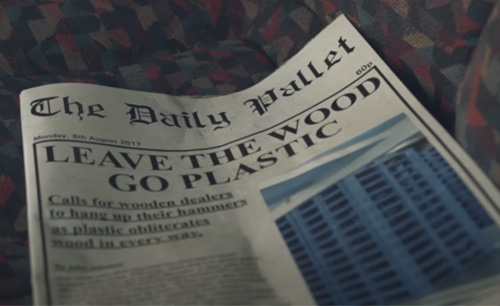 Creating a Responsible Supply Chain
We believe that a sustainable and environmentally conscious supply chain fit for the 21st century should incorporate recycled plastic pallets, boxes and crates that are strong, durable, hygienic and long lasting.
Wherever possible we're encouraging our clients to move away from traditional wooden pallets and single use pallets to a more sustainable and environmentally friendly option, through our 'Leave the wood. Go plastic' campaign.
Through our diverse product offering, we want to motivate our customers to turn their backs on single use plastics and opt for working with a supplier who incorporates cutting edge technology, to provide sustainable, quality, recycled plastic pallets, boxes and crates.
As an Accredited Exporter of recycled plastic waste, our aim is to educate and empower consumers to make the right choice when it comes to their logistic and distribution requirements.