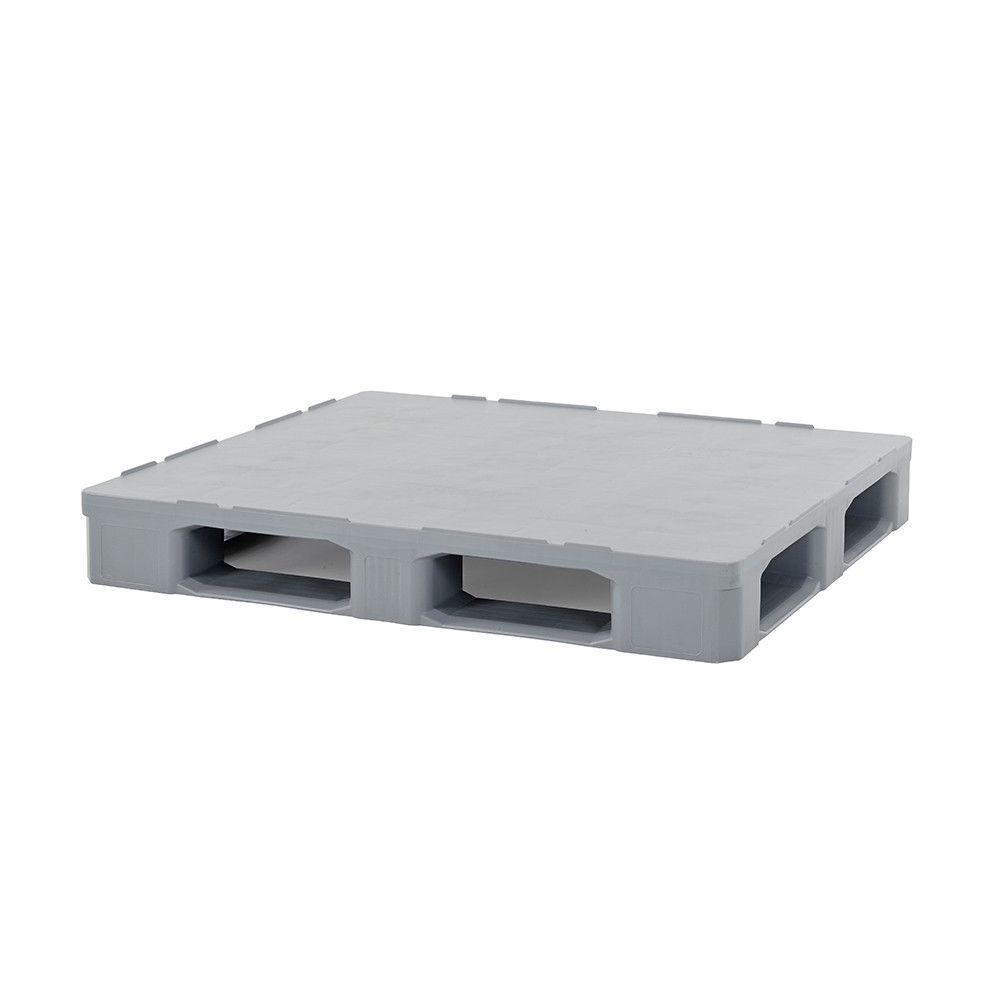 Cabka Hygienic 1210 5R Grey
Plastic Pallet Size: 1200mm x 1000mm
£103.00 – £108.10 (ex. VAT)

Compare
A UK size hygienic plastic pallet, on five runners, in grey and made from HDPE Virgin Plastic. The ultimate hygiene pallet.
FREE SHIPPING TO UK MAINLAND
Available in plastic pallet stacks of 15.
For all orders over 5 stacks (75) please contact our expert team using the online chat facility below, call us on +44 (0)1323 744057 or email us sales@goplasticpallets.com.
Product Data Sheet
Material
100% Virgin HDPE
Available in Other Colours (subject to quantity)
Yes
Can be printed with your branding
Yes
Number of Units in a Stack
15
Trailer/Truck Quantity
390
Available without Lips
Yes