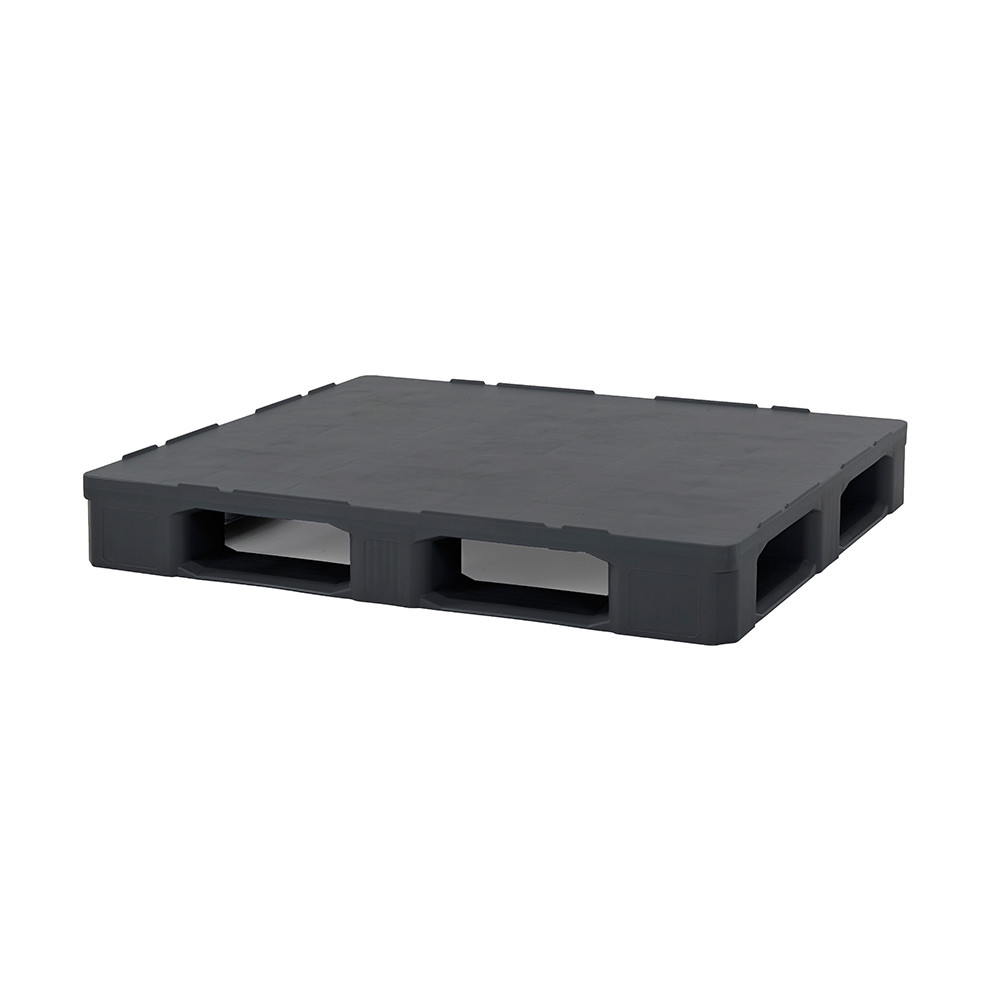 Cabka Hygienic 1210 5R Black
Plastic Pallet Size: 1200mm x 1000mm
£89.50 – £94.00 (ex. VAT)

Compare
A UK size hygienic plastic pallet, on five runners, in black and made from 100% recycled plastic. The ultimate hygiene pallet.
FREE SHIPPING TO UK MAINLAND
Available in plastic pallet stacks of 15.
For all orders over 5 stacks (75) please contact our expert team using the online chat facility below, call us on +44 (0)1323 744057 or email us sales@goplasticpallets.com.
Product Data Sheet
Material
100% Recycled HDPE
Available in Other Colours (subject to quantity)
Yes
Can be printed with your branding
Yes
Number of Units in a Stack
15
Trailer/Truck Quantity
390
Pallet Base
Full-perimeter
Available without Lips
Yes