Brexit, Farming & Plastic Pallets
You'd be forgiven for thinking that we were done with Brexit, but it is still very much on the agenda. But with the Coronavirus already impacting import and export what will a no-deal mean for the future of farming?
Farming is one of the cornerstones of our rural economy, but a recent article by Countryside suggests that many of our farmers are deeply concerned about the impact of a no-deal Brexit on issues such as trade and labour.
British food and farming is worth £122 billion to the national economy and provides jobs for almost 4 million people. With a no-deal Brexit in place, there would be additional costs to trade – tariffs on UK exports to the EU.
With a decision on Brexit required by the end of the year, it's imperative that our exit from the EU is done smoothly and sensibly. Here at Goplasticpallets.com we have worked hard to ensure that our range of agricultural plastic pallets, boxes and containers are designed to provide solutions to the storage and distribution of fruit, vegetables and meat.
What's more, all of our plastic pallets, boxes and containers are ISPM15 exempt. If a no-deal goes through at the end of the year, those exporting to Europe will need to ensure that all wooden packaging used to export goods must be heat treated, stamped and certified before shipping.
Product Focus
Plastic pallets, boxes and containers helping businesses with the transportation, distribution and storage of food and agricultural products.
One of our best sellers and the industry standard pallet for closed loops. Designed for heavy duty, high-repeat use. Moulded to withstand rigorous handling, minimising damage. Perforated for ventilation and easy cleaning. Made from recycled plastic.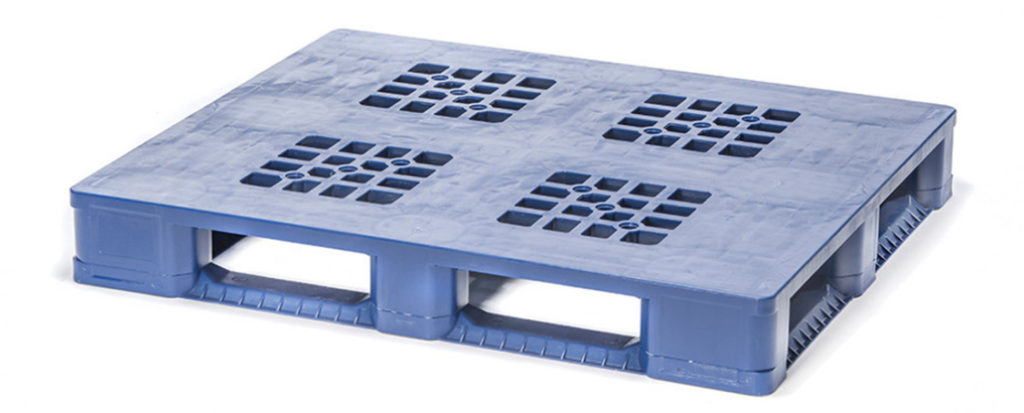 IDEAL FOR: BULK DISTRIBUTION
A strong, lightweight plastic Euro container. Straight, perforated walls for large internal capacity and super secure stacking. Available in other colours subject to quantity and printed with your branding.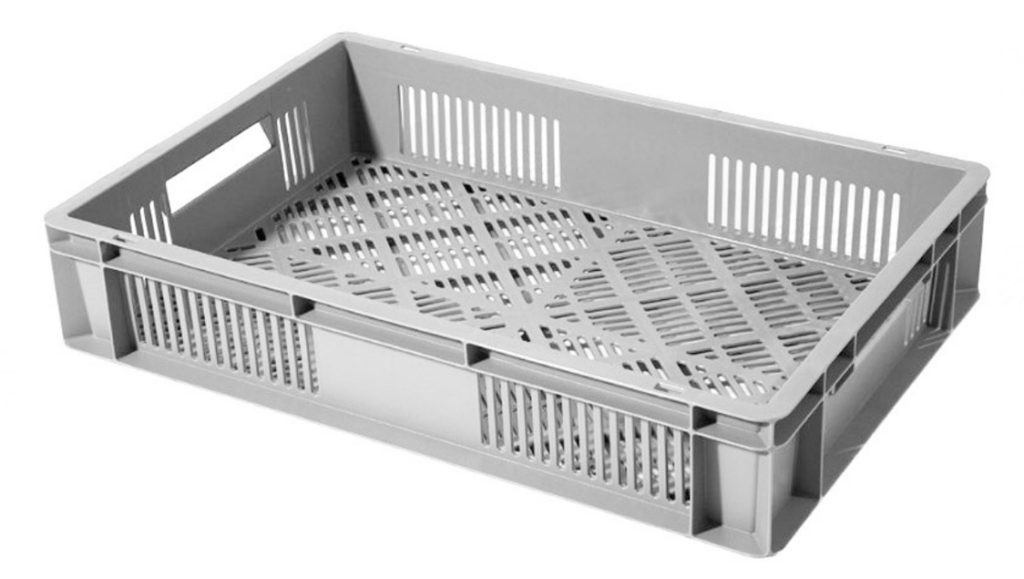 IDEAL FOR: FRUIT HARVESTING & TRANSPORTATION
A versatile bi-coloured, plastic stacking and nesting food container. With smooth and straight walls for large internal capacity and ease of cleaning. Offering space saving when not in use. Strong one piece design.


IDEAL FOR: FRUIT HARVESTING & TRANSPORTATION
An E2 plastic meat tray, which is used extensively across Europe for the transportation, storage and freezing of meat products. Other colours are available, subject to order quantity and we can also print these boxes with your logo or identification codes on-site.


IDEAL FOR: MEAT PRODUCTION & DISTRIBUTION
A 610 litre volume plastic pallet container with solid walls on 3 runners. Available in grey, green, yellow, red and blue. Also can be printed with your branding.


IDEAL FOR: RAW FOOD PROCESSING
If you haven't thought about switching to plastic for your food and agricultural export, distribution and even storage, then now may be the time. Email us sales@goplasticpallets.com, call us on +44 (0)1323 744057 or get a quote online.