Lockdown 3: How we are keeping the wheels turning
Despite the third lockdown and Brexit, Goplasticpallets.com are committed to keeping supply chains moving.
The first 2021 trailer load of pallets arrived today, January 6th despite Brexit and new EU laws and despite COVID-19.
The shipment left Belgium yesterday, 5th January at 11.52am. Belgian customs pre-entries were completed as the truck left and it then proceeded to Calais, where the EUR 1 document was scanned by P&O ferries, allowing the truck to board the ferry for Dover. And the truck arrived here in Eastbourne at 08.00 this morning where it was unloaded.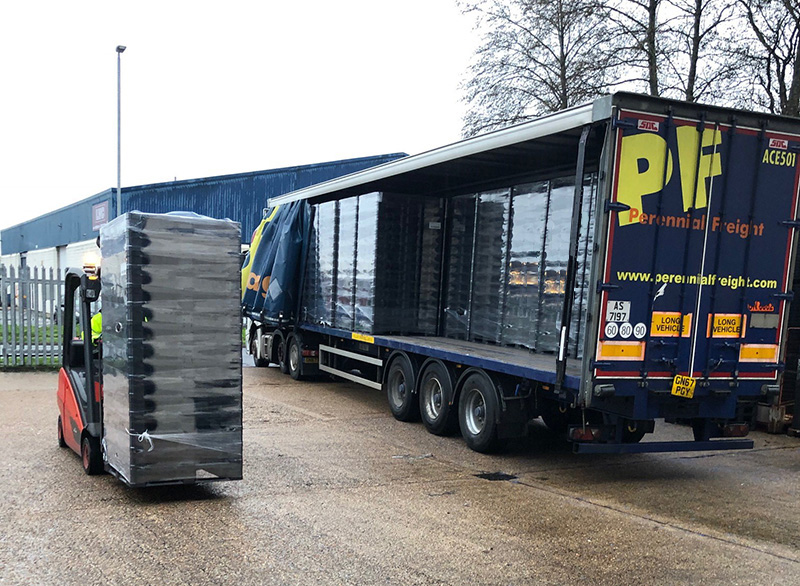 How we're keeping your business moving
We stock the largest and widest range of plastic pallets, pallet boxes and small containers in the country.
Our plastic pallets are ISPM15 exempt, which is one less hoop to jump through at customs.
Our partnerships with leading European manufacturers mean that even Brexit can't stop us from bringing the very best plastic pallets, pallet boxes and small containers to the UK.
We are helping our customers adjust to the new European export rules as well as streamlining their businesses for automation and ensuring the ease of goods flowing through their transport and distribution network.
Our Process is simple!
Send your enquiry; by email, phone or online.
Receive your personalised quote; all within 60 minutes.
Quick turnaround; signed, sealed and delivered within 1-3 days.
Get the ball rolling! Talk to us today by calling +44 (0)1323 744057 or by emailing [email protected]. You can also use our online chat on the website.