New bi-coloured harvest crates on show this July
Goplasticpallets.com will be exhibiting its new reusable bi-coloured harvest crates – the GoS&N 64200 range – along with a selection of other hygienic fruit crates and pallets at both the Viti-Culture and Fruit Focus events this July.
What makes these harvest crates the pick of the crop is their striking two colour design – a feature introduced to help growers stack and store the crates safely and efficiently. You simply alternate the colours to securely stack the harvest crates when full, or match the colours to nest the crates when empty for discreet, easy storage.
Measuring 600mm (L) x 400mm (W) x 200mm (H) the GoS&N 64200 harvest crates are a perfect size for frequent handling and can be carried to and from the field with ease thanks to handholes at each end.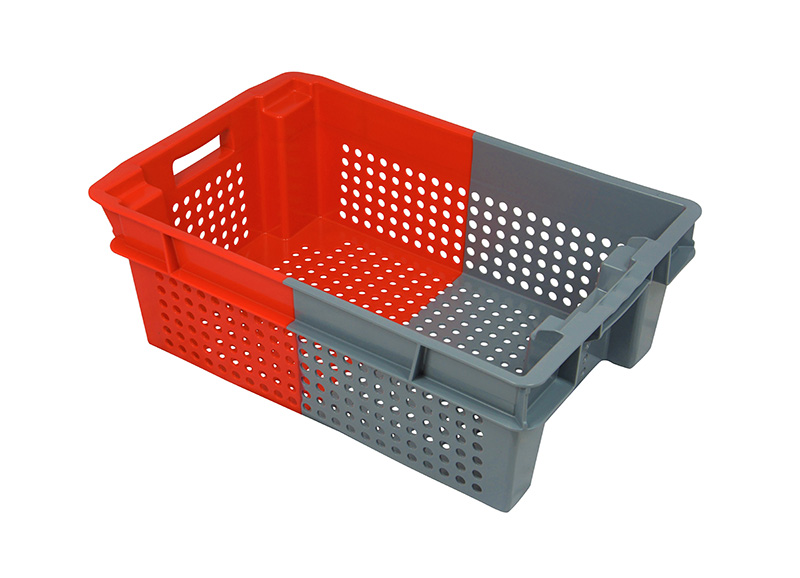 Other products on show will include the GoMaxi 64199P perforated bale arm crate, the company's popular APB 1210 Pool Pallet and a wide variety of other fruit crates, trays and transport dollies.
Viti-Culture – the event for the wine industry, will be taking place on 11th July at Plumpton College in East Sussex. Fruit Focus – the industry's premier fruit event, will be taking place on 17th July at the NIAB EMR, East Malling Trust Estate in Kent.
Book an appointment to meet with one of our expert team today on 01323 744057. Alternatively email us your enquiry to sales@goplasticpallets.com.