The changing shape of warehouse automation
Steve Penney, Key Account Manager at Goplasticpallets.com examines the latest predictions for the warehouse automation market and how storage solutions are evolving to meet the sector's needs.
In my 31 years working in the logistics sector, warehouses have evolved massively. Although their primary purpose remains the same – storage – the simple warehouse that was once a small part of the supply chain no longer exists. In the last decade alone, warehouses have been relied on to handle an increasing number of tasks, and these tasks are becoming ever more complex. With this complexity has come the need to automate; to perform these tasks with greater efficiency, accuracy and more cost-effectively than before.
As our modern warehouses continue to evolve, we are seeing even greater adoption of automated technology and this year will be no exception.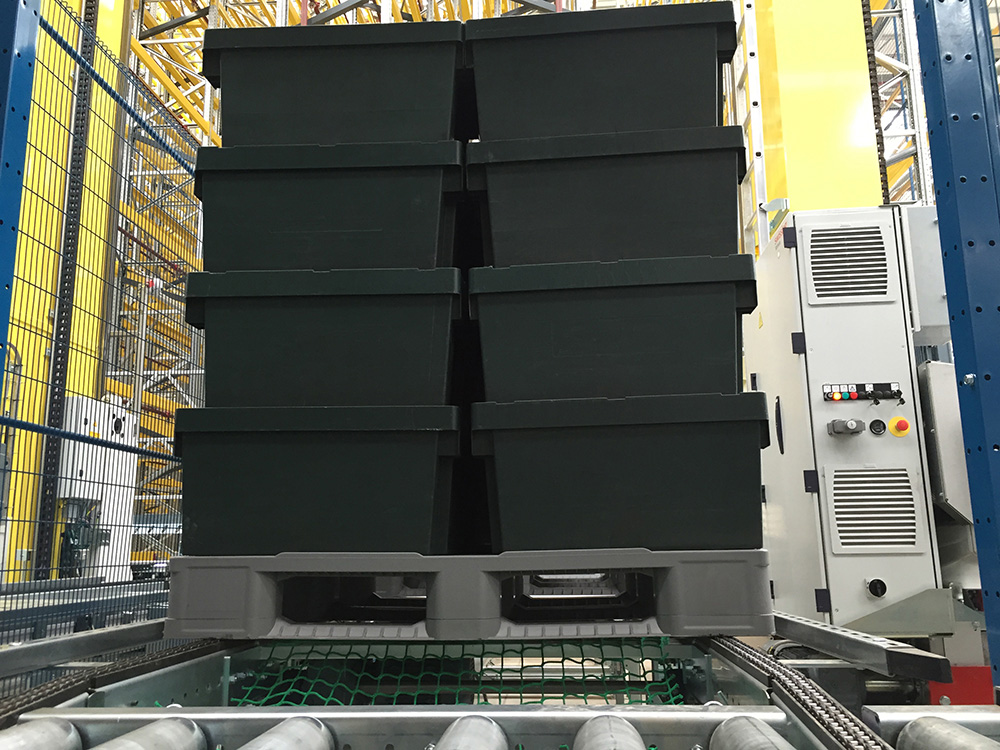 Growth in automation
According to the newly updated report from Interact Analysis on the future of the warehouse automation market, the impact of Covid-19 on the sector has been profound. The accelerated adoption of e-commerce and the introduction of social distancing measures within warehouses has led to a surge of investments in warehouse automation from the retail sectors.
Although manufacturing is expected to see a reduction in market share, groceries and general merchandise are expected to drive up the overall size of the warehouse automation sector by 2023, which will see it becoming 6% larger than pre-pandemic forecasts.
We have experienced similar trends last year. The food and drink, retail and pharmaceutical sectors have remained strong, where increased investment in automated systems continues to drive the shift away from wooden pallets to durable, consistent and sustainable plastic ones. In particular, we have seen a big uplift from the pharmaceutical sector where we are currently working on several large-scale automation projects, one of these is with a global giant responsible for developing one of the Covid-19 vaccines.
Emerging automation
In general, emerging technologies are not widely installed, but research suggests that adoption this year will grow at a rapid pace. This includes technology such as autonomous mobile robots and collaborative robots (cobots) that are capable of performing highly repetitive tasks with greater accuracy and efficiency.
But it is not just automation that companies are looking to invest in this year; the digitisation of the warehouse – and supply chain as a whole – has huge growth potential.
Take the Internet of Things (IoT) for example, last year it was predicted that 35 billion IoT devices will be installed worldwide by early 2021; that is a phenomenal number of 'things' connected to the Internet – everything from home appliances and voice assistance to vehicle-to-vehicle communication and robots for surveillance.
According to Swedish IoT market research firm, Berg Insight, sensor-equipped pallets are predicted to become increasingly crucial in IoT enabled supply chains; they have even gone as far as ranking them as the most promising greenfield IoT opportunity.
With IoT-enabled pallets – which we are seeing increased interest in – comes the ability to ensure better visibility and accurate accounting of exactly where your pallets are. Connected plastic pallets enable smarter inventory management in the warehouse and more accurate tracking and tracing of goods throughout the supply chain.
Established automation
Of course, as the size and shape of warehouse automation continues to change, some things will remain the same. Conveyors and sortation systems, for example, are a staple of warehouse automation. Last year well-respected analysts Arc Advisory Group completed survey-based research into the practices and priorities of warehouse executives that found over 60 percent of respondents expecting to invest in conveyors and sortation over the next three years. Shuttle systems was the technology with the second highest level of adoption expectations.
Sensor technology also plays an essential role in the automated warehouse. One of the largest retail automation projects we've worked on recently saw us supplying 9,500 plastic pool pallets to one of the UK's leading department store chains following the expansion of its warehouse. This retailer's application called for a very special recycled plastic pallet made from mid-grey material, rather than the standard dark/grey black. We recommended this colour choice due to the high level of automation; with these pallets passing through multiple light and laser sensors, using a paler colour pallet ensures that the pallet and its contents can be properly scanned – where darker colours can absorb the light, making it more difficult for the sensors to see the pallet.
At Goplasticpallets.com we have 20 years' experience providing durable storage solutions for warehouse applications of all shapes and sizes.
Our expert team can help find the right plastic pallet, pallet box or container for your automation systems – and if we don't stock it, we'll get it made! Click here to request a quote online or call us on +44 (0)1323 744057.