Our Guide to Euro Pallets
What follows is our simple guide to Euro Pallets.
With a wealth of choice out there it is hard to know where to begin, especially when it comes to selecting the right plastic pallet for shipping goods.
Ultimately, it is always best to speak to one of our experts because every application and use is completely different. However, we have put together this bite sized approach to euro pallets.
Want to talk to someone now? Use the chat window below, call us on +44 (0)1323 744057 or email sales@goplasticpallets.com.
What is a Euro Pallet?
Euro pallets are reusable, durable pallets. The Euro pallet or 'Epal' conforms to full European regulations for the shipping and distribution of raw materials and finished goods throughout Europe and is recognisable by the Epal stamp that it bears.
Euro pallets, traditionally, are made of wood which means that in order to reduce the spread of wood pests they need to be heat treated and carry the regulatory ISPM15 stamp.
Our euro pallets are made of plastic, which means that they are exempt from ISPM15. They are also more environmentally friendly (96% of our plastic pallets are made from recycled materials) but we will come on to all of the benefits shortly.
Euro Pallet Sizes
When it comes to plastic pallet sizes, you can group them into 3 brackets. Standard pallet size, euro pallet size and bespoke pallet sizes, which are used for more specific applications.
A standard euro pallet size is 1200mm x 800mm and standard pallet size is 1200mm x 1000mm.
However, euro pallets also come in half euro and quarter euro sizes.
| | | |
| --- | --- | --- |
| VERSION | SIZE (mm) | SIZE (in) |
| Euro | 1200mm x 800mm | 47.25in x 31.50in |
| Half Euro | 800mm x 600mm | 31.5in x 23.62in |
| Quarter Euro | 600mm x 400mm | 23.62in x 15.75in |
Selecting the correct euro pallet size and type of pallet is critical for ensuring maximisation of storage space, reducing your transport costs and ensuring that your goods are handled efficiently throughout the transport cycle.
What are the benefits of Euro Plastic Pallets?
Cost saving; no need to heat treat and being lightweight they reduce shipping costs
Improve efficiency across supply chains; they don't break and distort in the same way that wooden pallets do
Hygienic; easily washed and cleaned
Long lasting; euro plastic pallets can last for 10 years and beyond
Lighter; again saving money on distribution and easier to manage
Space saving; our nestable euro pallets have nine moulded feet to support it, but when empty they stack neatly one into another putting up to 60 pallets in a 2.4metre stack
Environmentally friendly; 96% of our plastic pallets are made from recycled materials. We are The Responsibly Plastic Pallet Company and are the first company in it's sector to commit to recovering and recycling every single plastic pallet and box that we supply. Find out more about our Responsibility policy and recycling scheme.
Our Top Selling Euro Pallets
All of our top selling euro plastic pallets are made from recycled plastic.
This Euro pallet is strong, long lasting and made from recycled PP plastic.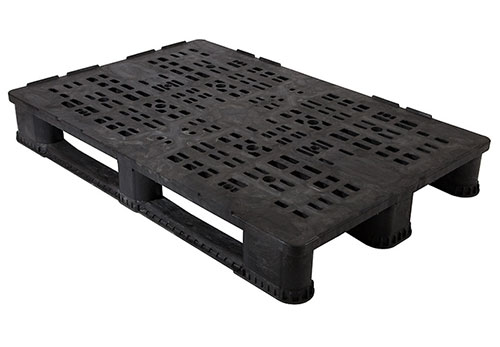 The Qpall 1208 M3R is a medium duty, Euro plastic pallet. This non-perimeter pallet on 3 runners offers excellent performance at an attractive price.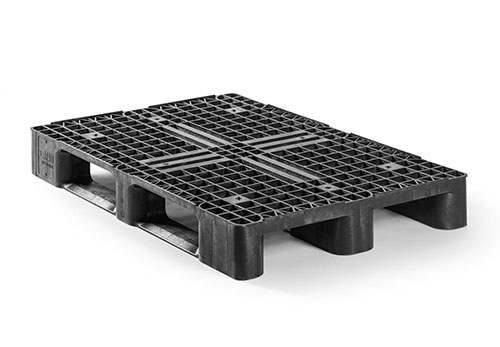 With rounded blocks and runners for improved access, the SF 1208 M3R is a medium duty Euro plastic pallet.

The APB 1208 LSO is one of our most popular nestable plastic pallets. Lightweight, open deck with superb rigidity. Ideal for single-trip and export use.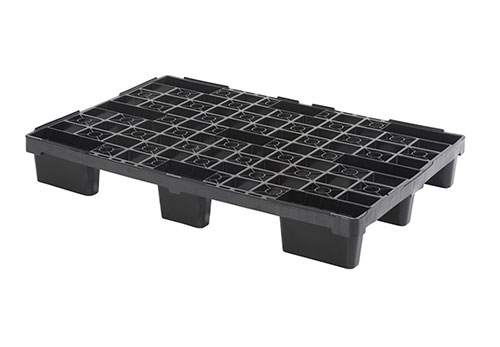 Specifically designed to withstand the rigours of a closed loop retail environment, the SF 800 H Retail Pallet is perfect for throughout the store, from order picking to transferring stock to the shop floor. Once empty, this lightweight pallet can be stacked neatly by hand up to 50 pallets high. There's so much more to this pallet!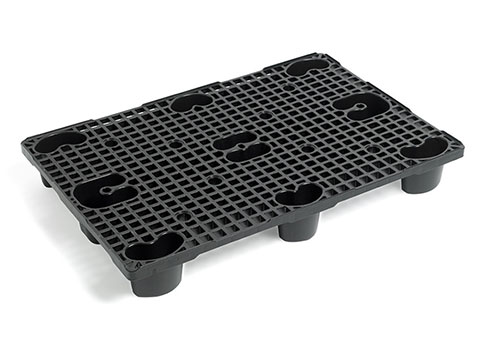 If you are thinking about 'leaving the wood' and 'going plastic' or want to know more about how Euro plastic pallets can work for your business, then speak to one of our experts today. Use the online chat function below, call us on +44 (0)1323 744057 or email us sales@goplasticpallets.com and we will be happy to discuss your options.