Is your business ready for the UK Plastic Packaging Tax?
You may think that your business is exempt from the new plastic law that came into effect on April 1st, but how can you be sure?
If you are a manufacturer or importer of more than 10 tonnes of plastic packaging in a twelve month period then you must register with HMRC.
As a result, you will need to pay a tax rate of £200 per tonne of plastic packaging which has been made with less than 30% recycled materials.
According to a recent report in Circular, over three-quarters of businesses that use plastic packaging are unprepared for the Plastic Packaging Tax.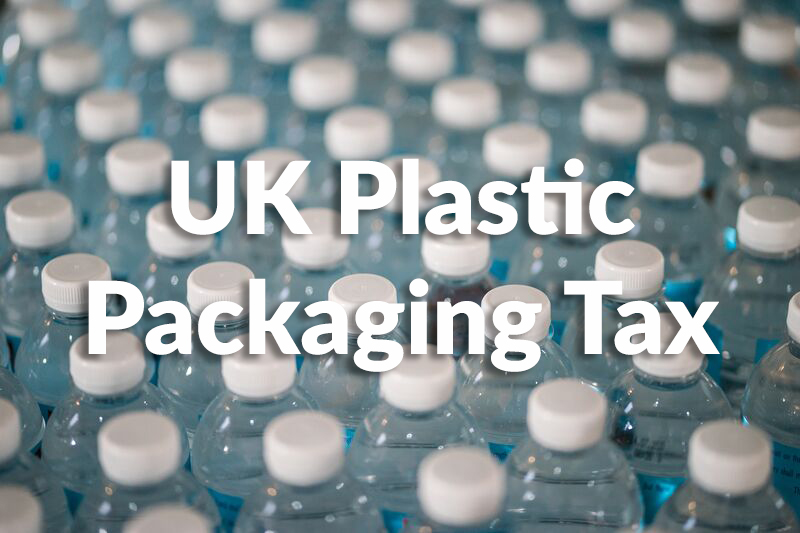 How do you know if you are liable?
If you use plastic packaging you should carry out due diligence checks to ensure that either the products you are using are exempt from the new tax or that the businesses you are working with have registered with HMRC and are paying what they should be.
Failure to do these checks could mean your business will be held jointly liable for any unpaid Plastic Packaging Tax.
You can find out more about due diligence checks here: https://www.gov.uk/guidance/how-to-make-due-diligence-checks-for-plastic-packaging-tax
Your Responsible Plastic Pallet Company
Plastic packaging that is made with more than 30% recycled materials is exempt from the tax. This is of course where we come in.
93% of our plastic pallets are made from 100% recycled plastic and are reusable, over and over again. This means that investing in a recycled plastic pallet is not only a more environmentally friendly logistics solution but is also better for your bottom line.
Talk to us today about our recycled plastic packing solutions as well as which of our reusable plastic solutions will be affected by the Plastic Packaging Tax.
Our Recycled Plastic Pallets
Browse our most popular plastic pallets which are made from 100% recycled plastic.
Find the perfect plastic pallet for your application. Talk to us by calling +44 (0)1323 744057, email us directly sales@goplasticpallets.com or use our online chat.
A strong and economic, nestable plastic pallet. Open deck on 9 feet. Ultra lightweight and able to transport heavy loads over long distances.
Euro size, medium duty, non-perimeter plastic pallet, with rounded blocks and on 3 runners for improved access.
A euro size, strong and long lasting plastic pallet, suitable for repeated use.
Euro size, nestable plastic pallet. Designed for multiple use across various applications and industries. Offers excellent performance and price.
A one piece, rackable plastic pallet with a full perimeter base, designed for medium duty applications and exports
Very strong, long lasting plastic pool pallet on 5 runners, suitable for repeated use.