More retailers recognising plastic pallets as the reliable, reusable choice
Warehousing is currently the fastest growing sector of the UK economy; in 2021 there were over £5billion pounds worth of warehouse projects.
Lockdowns during the pandemic forced shops to close and many of us turned to online shopping to purchase the essential and leisure items we needed. While the pandemic has certainly played a part in increasing online sales, a Mintel report predicts the curve will continue to rise, and by 2025, 30% of all retail sales in the UK will be made online.
With this trend set to continue, Jim Hardisty, Managing Director of Goplasticpallets.com, explains how Goplasticpallets.com is perfectly positioned to help support online retailers meet consumer demands.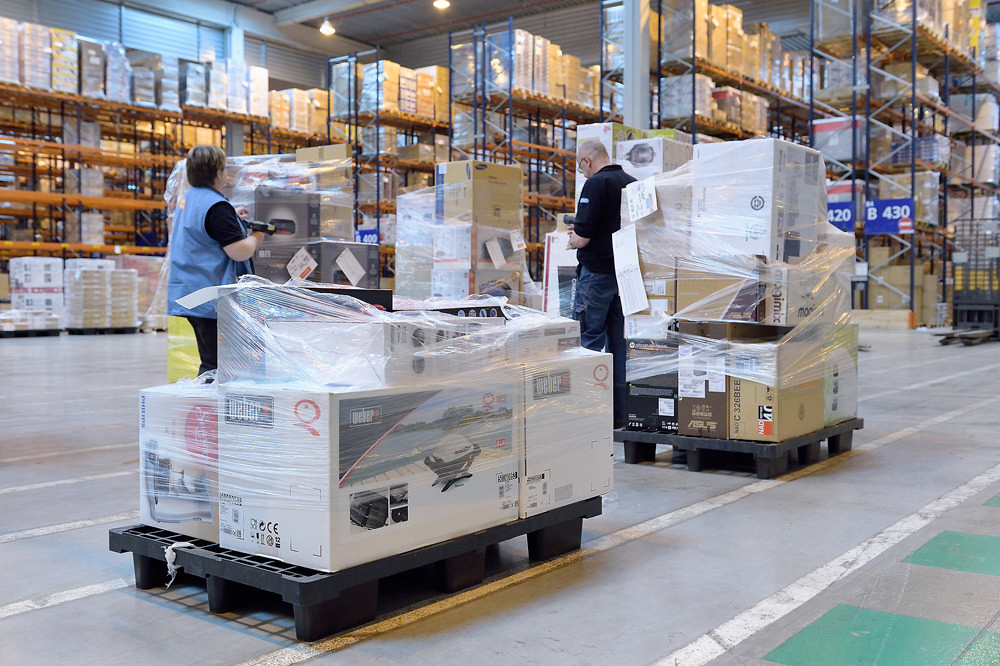 Jim said, "We are definitely seeing more enquiries for our expertise in reusable plastic pallets, pallet boxes and smaller containers for automated e-commerce applications. These products all offer the best combination of value, durability, and choice.
"Our folding large containers and lightweight foldable sleeve packs, for instance, are perfect for transporting large bulky goods from main depots to distribution centres. The fact that they are strong, reliable and can be used time and again over many years make them extremely cost-effective.
"Other e-commerce customers who supply goods internationally can utilise nestable pallets like our SF 1210 NL 9F and Cabka-IPS NEW CPP 110 PE 9F. These plastic pallets are exceptionally lightweight (6kg and under) which makes them very easy to handle and reduce costs in shipping – particularly beneficial in a time where fuels costs are at an all-time high. Our nestable pallets also provide savings on return logistics as they can nest neatly inside each other when empty, saving considerable space on return journeys."
As many retailers place a greater emphasis on the environment, plastic pallets are the most reliable and sustainable option.
Jim said, "Sustainability is a huge consideration for businesses as they work to reduce their carbon footprint, and plastic pallets are a key part of the long-term solution.
"The lifespan of a plastic pallet is far longer than a wooden pallet. Plastic pallets can last at least 10 years – if not longer – compared to just the 11 trips on average of a wooden pallet. A plastic pallet's properties make it extremely durable, even in the harshest environments, meaning they can be used time and time again before they need replacing.
"And when the time does come for them to be replaced, the old pallets won't go to waste or end up in landfill, because we will recycle them through our pioneering recycling scheme. We are passionate about making the most of this valuable plastic resource and helping our customers to reduce, reuse and recycle."
Are you a retailer looking to make the switch to plastic pallets? Get in touch with our experts so we can advise and guide you about which plastic pallet is the perfect match for your business. Call us on 01323 744057 or email sales@goplasticpallets.com