Plastic returnable transit packaging solutions for the retail environment.
With over 300 products within our carefully selected product range, we have a solution for every aspect of the retail supply chain.
Whether it's In the field, in transit, storage or on the shop floor, our plastic pallets and small containers provide durable packaging solution for the retail environment.
Nest M1: The first one-eighth pallet
Ideal for: Point of sale and promotional displays
The Nest M1 is the smallest nestable pallet on the market at one-eighth the size of a standard size Euro pallet. Measuring 400 x 300mm, its small and lightweight frame is ideal for use at the point-of-sale and eye-catching retail displays.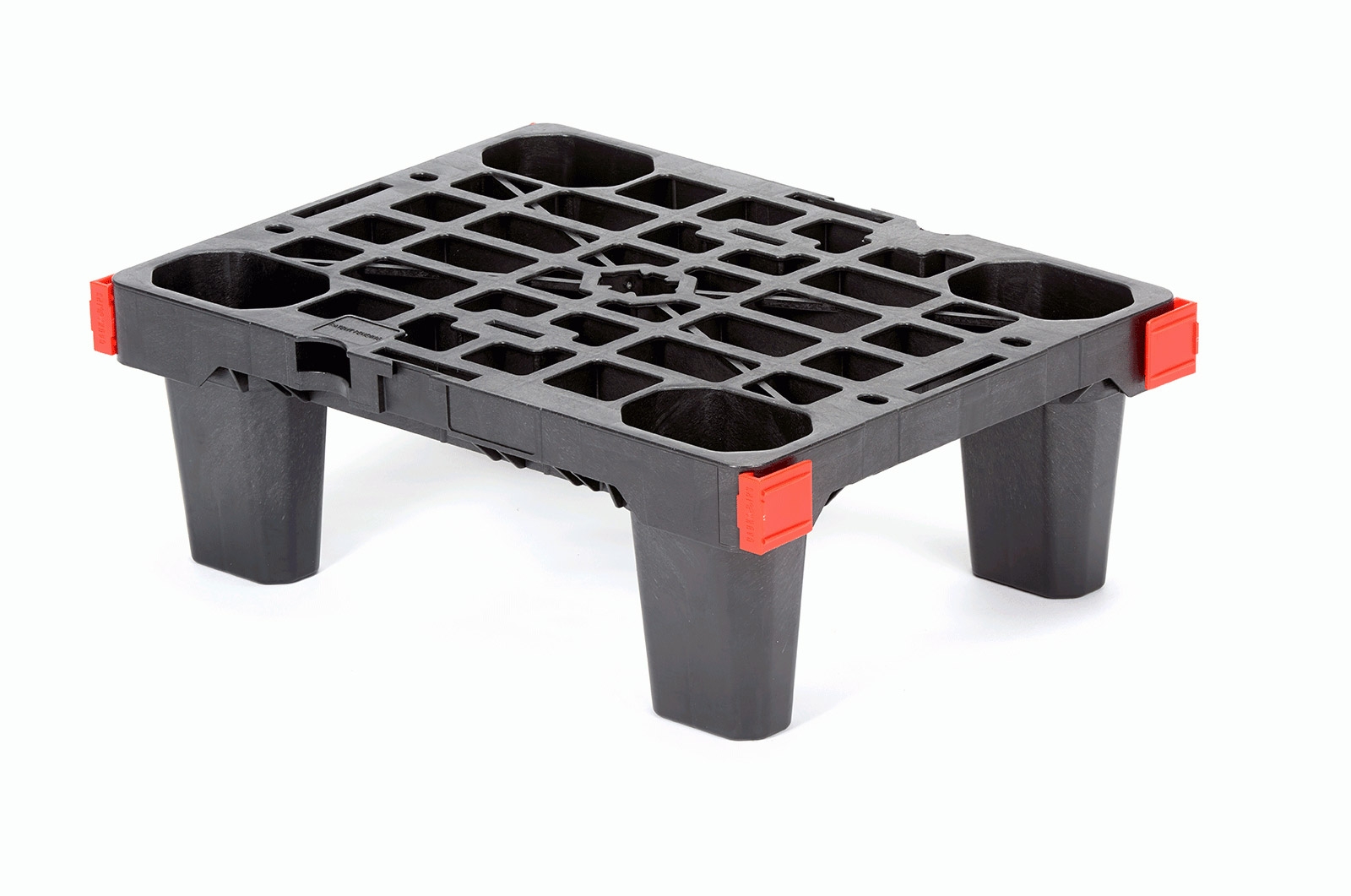 Product displays and sleeves can be fixed effortlessly to the pallet thanks to it's special, secure location points.
SF 400 L – The smart display pallet
Ideal for: In-store displays
SF 400 L is a nestable, quarter-euro pallet measuring 600mm x 400mm. The pallet deck design has slots cut into it to, which is so that display packs sit in place securely. The SF 400 L comes in black as standard. Custom colours are available for large quantities.
The Twistlock Box: One Click Ahead
Ideal for: Large volume retailers, grocers, growers, and handling delicate, loose fruits and vegetables.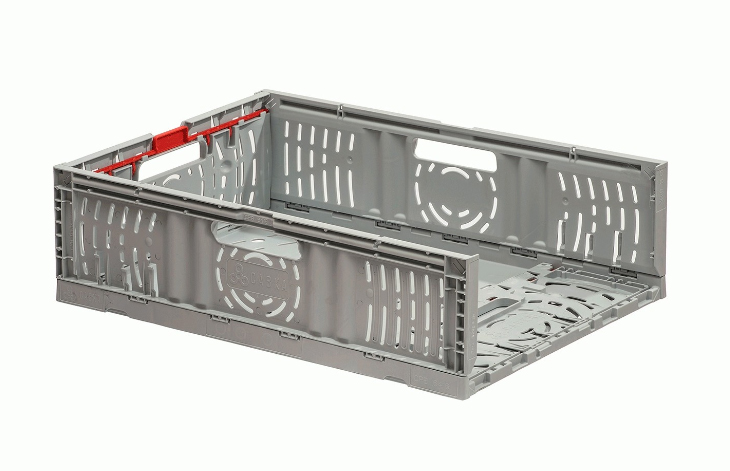 Inspired by large volume retailers, grocers and growers, the GoFold Twistlock Box is an ideal solution for handling delicate produce often, and as quickly as possible, with minimum disturbance and effort to avoid spoiling. The unit's robust structure protects loose crops during transportation to store.
The innovative, folding Twistlock Box offers a simple click-lock system for ease of use. It's "active locking system" enables users to set up and fold the empty unit down flat, ready for storage. Thanks to the Twistlock release mechanism it folds down discreetly and quietly. The Twistlock Box is also widely used for home delivery services of fresh vegetables.
APB 6080 Pool:  The versatile choice
Ideal for: Stock transfer of cumbersome items to store. Often used on the shop floor

The APB 6080 Pool pallet is a versatile solution for retail, particularly for the transfer of heavy, bulk items.
This heavy duty pool pallet is designed to withstand the rigours of repeat use within a fast paced, supply chain.
The APB 6080 Pool has a dynamic load of 1,000kg enabling retailers to ship product straight to the shop floor. Leaving the load on the pallet removes the hassle of unpacking products in the store room
As a result, retailers can achieve cost and environmental savings because the process requires fewer staff and generates less packaging waste.
GoEuro 64120LP: Strawberry fields forever
Ideal for: Storing and transporting small, soft fruits, straight from picking.

Designed for the fruit industry, the new GoEuro 64120LP offers a simple, durable solution to fruit picking.
This handy strawberry tray has a ventilated base and walls for improved air and hydro cooling applications, which makes it ideal for transporting fruit from the field, to the store.
Made from Polypropylene (PP), the GoEuro 64120LP is super lightweight at only 1,050g, and strong. The tray has reinforced base and sides is designed to hold punnets of fruit securely in place. Therefore avoiding the risk of the delicate fruit being crushed when stacked. In addition, it is easy to clean, dry, and allows produce to breathe during transit and in store.
From nestable, heavy duty and hygienic pallets, to folding boxes, totes and produce trays, we have unique solutions available in stock. Whatever your retail needs, for more choice and reliability, go plastic.
For more information on any of our products or to request a demonstration, call us on 01323 744057.
Alternatively, visit goplasticpallets.com for full product specifications and datasheets.