Robust pallet collars added to growing product portfolio
Goplasticpallets.com, the responsible plastic pallet company, has launched two new folding pallet collars to guarantee increased levels of security and protection when unpacking and picking goods in warehouses. The CabFrame 1208 and CabFrame 1210 provide a safer, greener and more efficient alternative to using cardboard and shrink wrap.
The pallet collars can be stacked on top of each other – normally up to five high – to create a reconfigurable "pallet box" that offers maximum product retention and protection to items as they move their way through the warehouse and supply chain. Products stored loose on the base of the pallet are protected from forklifts and other equipment, whilst the modular frame ensures items cannot fall off the pallet. Both sized frames can be easily assembled and are made of 100% recycled Polypropylene (PP), so customers would not be required to pay Plastic Packaging Tax (PPT).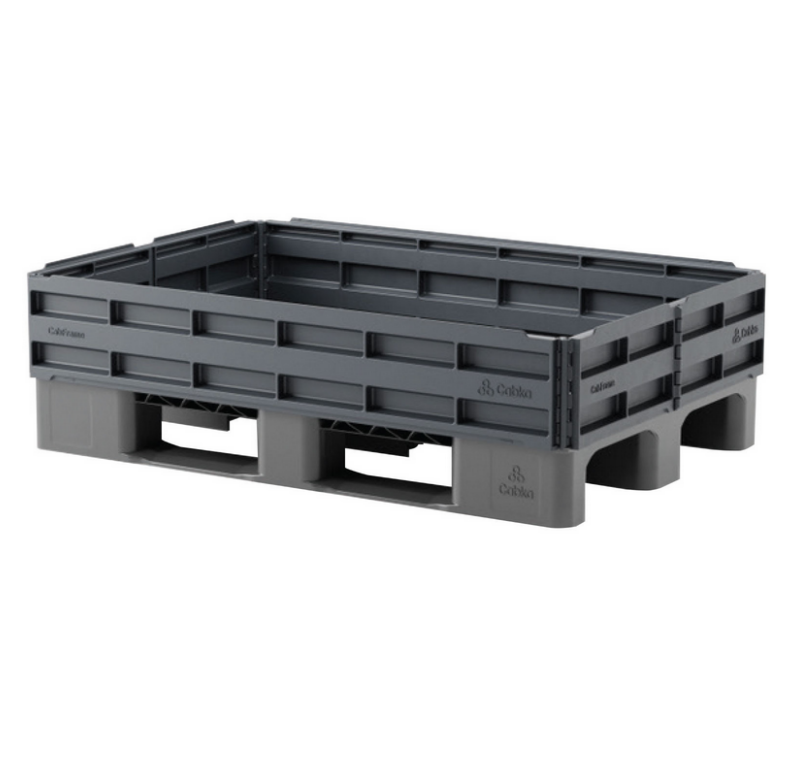 The CabFrame 1210 measures 1200mm x 1000mm, the standard UK size of a pallet, and the CabFrame 1208 has been built to fit a typical Euro sized pallet (1200mm x 800mm), both frames are 200mm high. Once removed, CabFrames can be folded down to sit on the footprint of the pallet, which reduces the chance of damage when not in use, whilst also making it easier to transport them ahead of re-use. Goplasticpallets.com has added the two pallet collars to ensure businesses can quickly choose the product most suitable for their operation.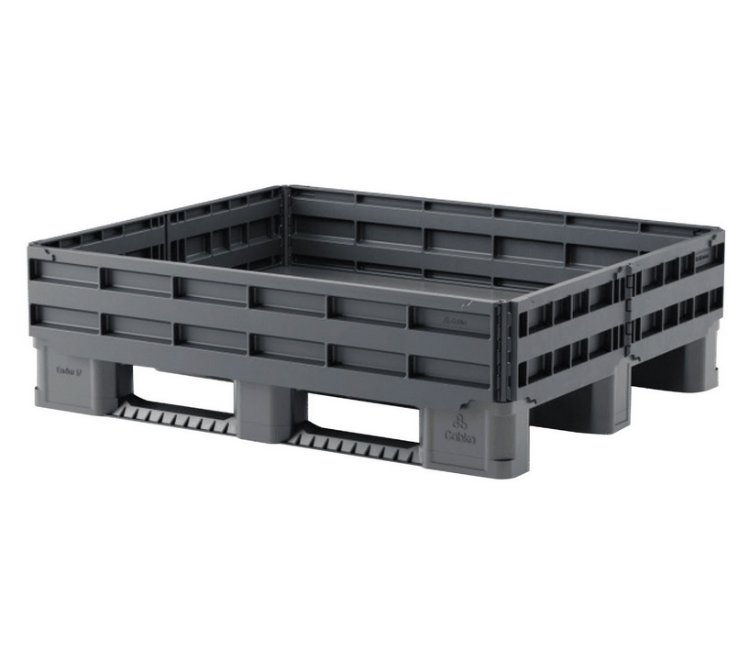 Steve Penney, UK Key Account Sales Manager at goplasticpallets.com, said: "We are continually talking to our customers to understand their challenges, so we can work with them to find solutions and to help them optimise their supply chains. By adding the CabFrame 1210 and 1208 to our product portfolio, we are doing just that.
"These new CabFrame models feature an incredibly robust folding mechanism, which guarantees longevity and a long-term return on investment. The increased levels of security protection and ease of use offered by these two pallet collars cannot be understated."