Reduce your CO2 emissions and create a sustainable supply chain
With the UN Climate Change Conference (COP26) days away, our thoughts have returned to our Responsibility Policy.
Since launching our plastic pallet recycling scheme in 2019 we have recycled 793 tonnes of plastic and our commitment to creating responsible supply chains has not waivered.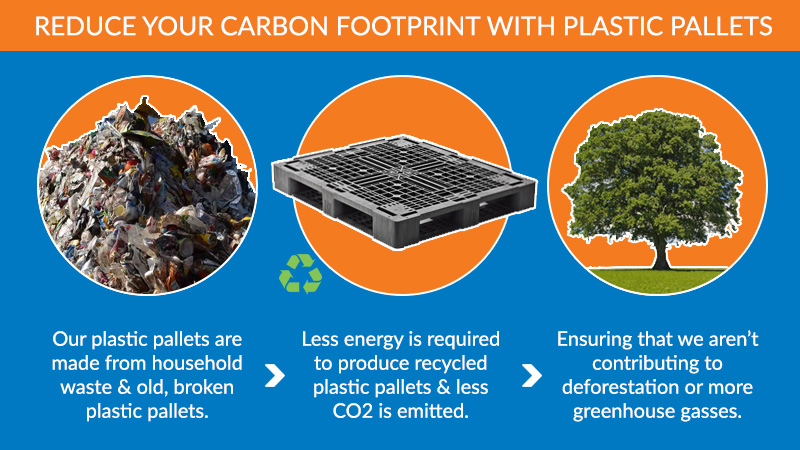 By 2025 we aim to have recycled at least 1500 tonnes and will continue to grow our range of recycled plastic pallets, boxes and containers.
This year's Climate Change Conference has several targets for reducing CO2 and at the core is the need to work together to protect our planet.
We are helping our clients to be more sustainable and responsible whilst also creating more cost effective supply chains with our plastic pallets.
"If all plastic were recycled this could result in a mean annual saving of 30 to 150 million tonnes of Co2, the equivalent to shutting between 8 and 40 coal-fired power plants globally." [1]
Our pallets are made from the 'plastic mountain' and as such, less energy is required during manufacturing to produce them.
In addition, we are also leaving the trees alone to continue to absorb CO2, rather than cutting them down and adding to the rising emissions.
If you are looking to reduce your carbon footprint and create a more responsible supply chain call us on +44 (0)1323 744057 or email our team at sales@goplasticpallets.com.
[1] Reference 'Examining Material Evidence: The Carbon Fingerprint' – Imperial College