The Responsible Euro Pallet
We are currently talking to a lot of businesses about making the switch from wooden pallets to plastic pallets.
With the wood shortage raging on and the post Brexit regulations on ISPM15 heat treatment challenging efforts to keep supply chains moving in and out of Europe, businesses are looking for alternatives to the wooden euro pallet.
Wood and ISPM15 Heat Treatment
ISPM15 is the International Phytosanitary Standard for wood packaging.
Developed by the International Protection Plant Convention (IPPC), it was gradually adopted and today is used by over 85 countries.
The intention of the regulation is to stop the international spread of wood pests, after experiences with the Pine Wood Nematode, the long-horn beetle and other pests.
ISPM15 states that all importers into countries that have adopted the regulation must ensure that any wooden packaging used to export goods must be heat treated, stamped and certified before shipping.
Failure to use correctly treated and certified wooden pallets will result in delays and extra costs at the port of entry.
With a shortage of wood to make into pallets and a surge in the need for heat treatment of those existing pallets, supply chains have been severely disrupted.
The alternative to the wooden euro pallet
The mighty plastic pallet is the obvious alternative to its wooden counterpart.
We regularly extol the benefits of plastic pallets, which are ISPM15 exempt, and also the responsible solution to your supply chain requirements.
We know that as a planet we have to be more conscious about how we behave and that deforestation leads to the devastation of wildlife and an increase in greenhouse gasses. In fact, deforestation accounts for nearly 20% of greenhouse gas emissions; the second leading cause for climate change, after the burning of fossil fuels.
Plastic, as a whole, has had a hard time of it but it's important to understand the difference between plastics and their use.
Ultimately single use plastic is bad.
Multi-use plastic can last for many, many years and at the end of its long life, be recycled.
The issue is single use plastic and when we are not responsible and don't recycle it.
"If all the plastic were recycled this could result in the mean annual savings of 30 to 150 million tonnes of CO2, the equivalent to shutting between 8 and 40 coal-fired power plants globally."
This is why we have pioneered the first recycling scheme in our industry. We collect and recycle every plastic pallet, box and container we supply at the end of their long life. This is how we create a closed loop when it comes to manufacturing our plastic pallets and why we are urging businesses to make the responsible choice and switch to plastic.
If you are moving goods in and out of Europe, then Euro plastic pallets offer both a better return on investment than wooden pallets but are a more environmentally friendly solution to keeping your supply chains moving.
Whether you are curious about moving to plastic pallets or have a logistics requirement that we may be able to help with, give us a call on +44 (0)1323 744057, email us directly sales@goplasticpallets.com or use the website online chat.
Our Euro Pallets
All of our Euro pallets below are made from recycled plastic.
APB 1208 LSNR
A lightweight, nestable, euro size plastic pallet that is easy to stack and can be used on pallet racking.


GET A QUOTE
SF 800 UL 9F
An ultra-lightweight nestable plastic euro pallet. The SF 800 UL 9F has a high nesting ratio, stacking 80 units in a 2.4m stack.


GET A QUOTE
Qpall 1208 M3R
A medium duty, euro-size plastic pallet on three runners. Offers good performance at an economically attractive price.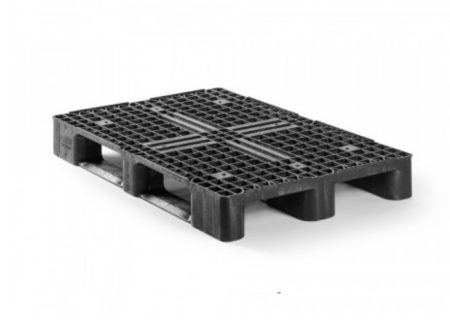 GET A QUOTE
SF 1208 M3R
Euro Size, medium duty plastic pallet, with rounded blocks and runners for improved access.


GET A QUOTE
Cabka-IPS CPP 790 PE 9F
A strong, economic, euro size, open deck, nestable plastic pallet suitable for multiple use across various applications. The Cabka-IPS CPP 790 PE 9F offers both excellent performance and price.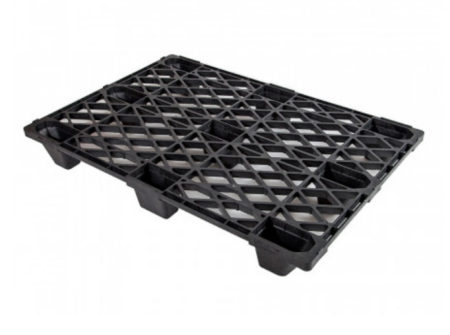 GET A QUOTE
APB 1208 LSO
A lightweight, open deck, euro size, nestable plastic pallet with superb rigidity. This pallet is one of our most popular pallets within the range, particularly for export.


GET A QUOTE