Plastic pallets and boxes can help create a sustainable parcel delivery supply chain
Over the last decade, consumer shopping habits have changed. More people are shopping online than ever before, and last year, online sales in the UK accounted for just over a quarter of all retail sales.
While the pandemic has played a part in increasing online sales, Mintel predicts the increase to continue. By 2025, online sales in the UK will account for 30% of all retail sales amassing an additional £37 billion worth of online spend.
While consumers' purchasing habits are changing, their expectations are also shifting. They are wanting their products to arrive almost as quickly as they're able to order them, and they expect retailers and their delivery partners to do more when it comes to protecting the environment.
So, with next-day delivery becoming the standard, how can these companies satisfy today's environmentally conscious shopper?
Goplasticpallets.com, the UK's leading independent supplier of plastic pallets, boxes, and small plastic containers, takes a look at how plastic pallets and boxes can be used to offer retailers and parcel delivery providers a solution to make processes more efficient while minimising their impact on the environment.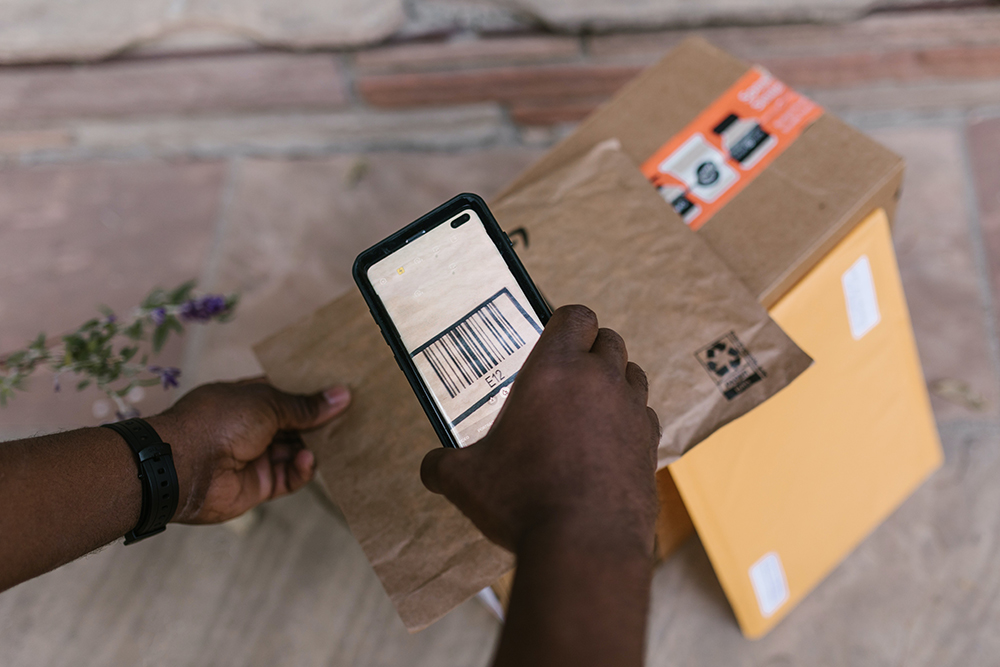 Folding Large Containers (FLCs)
Goplasticpallets.com's Folding Large Containers (FLC) offer a flexible and secure way to transport bulk and large quantities of parcels to distribution centres time and time again.
A few years ago, a customer approached the plastic pallet experts for help improving its distribution efficiency. The customer needed a strong and reliable container that would carry a large number of parcels from its major client to its national distribution centre and then from the distribution centre to smaller, regional locations.
The solution
Goplasticpallets.com recommended a folding plastic pallet container built for long lasting performance and customised the FLC with the customer's name, logo, and brand colours to make them easy to identify.
The folding container, GoFLC 980, was incredibly strong and offered an outstanding 847 litre capacity. Measuring 1200mm (L) x 1000mm (W) x 975mm (H), the customer was able to fill the large-capacity container with a range of different sized items, from large bulky packages to small letterbox-sized items.
The folding container's solid base and walls meant packages were protected during transit, while its two doors allowed easy drop-down access for packing and unpacking goods. The FLC was robust and performed well time after time. It withstood repeated loading and unloading from lorries along with any knocks along the way.
But where the folding container came into its own was on the return journey. The FLC collapsed to a third of its height (406mm) and meant 156 units could fit onto the back of a lorry. This enabled the customer save space and money compared to a rigid, non-folding box or a wheeled cage, while minimising the amount of fuel used and CO2 produced by its lorries.
Nestable pallets
Goplasticpallets.com's nestable plastic pallets offer a lightweight and robust distribution solution, particularly overseas as they are completely exempt from ISPM 15 regulations for exporting goods.
Goplasticpallets.com currently works with a parcel carrier who picks and packs customer online clothing orders and then exports the items overseas to be delivered. The parcel carrier was looking for a pallet that was strong, light, and allowed them to transport goods across the Atlantic in a hassle-free way.
The solution
The plastic pallet experts recommended the SF 1210 NL. At 1200mm (L) x 1000mm (W) and only 125mm high, the nestable pallet had a number of benefits to the customer.
The plastic pallet is strong and allows for evenly distributed dynamic loads of up to 700kg. It is also exceptionally lightweight, at just 5.4kg, which makes it easy to handle. The lighter pallet meant the customer saved money on transportation cost via airfreight. The pallet's nestable design also provides a cost-effective and space-saving solution on any return journeys.
Made from recycled high-density polyethylene, these pallets have a lower environmental impact than pallets made from virgin plastic. The customer was not only saving money with this pallet, but it was also making an environmentally responsible choice in its distribution methods.
Choosing a plastic pallet over a wooden pallet had the benefit of being 100% exempt from ISPM15 regulations. Should the parcel carrier have chosen to use wooden pallets instead of plastic, it would have been necessary to source pallets made from heat-treated timber to ensure ISPM 15 compliance, or risk goods being rejected or destroyed at the border. The single moulded plastic pallet also means there are no nails or splinters to catch and damage the parcels.
Plastic pallets and boxes can help to drive efficiencies, reduce costs, and minimise environmental impact and are the perfect complement to other initiatives parcel delivery companies are adopting.
More accurate delivery slots, electric vehicles, more click and collect pick up points, and automated drone deliveries are just some of the ways companies such as DPD and Amazon are cutting their CO2 emissions.
For expert advice about how plastic pallets and boxes can help your business maintain a sustainable supply chain, call the team at Goplasticpallets.com on 01323 744057 or email sales@goplasticpallets.com.